You open a tin labelled "corned beef," you get corned beef... You click a news post titled "commission info," it's what you get.
I use Newgrounds as a reliable gallery for my art since Twitter isn't the best for it, thumb through my gallery if you want. If you need specific examples [ie, of colouring or line styles,] just contact me and I can provide as many as you need. :]
To contact me most reliably for your inquiries, questions, or for further examples, you'd be best off to message me through Discord [sneel#2376], though you can also DM me on here or through Twitter [@sneel_ or @sneel_hs] Thank you! :] If there's anything not addressed on the sheets, I'm open to your questions.
Cheers! My pricing sheets are embedded below. My examples are all Homestuck fanart, but I'll draw whatever you want.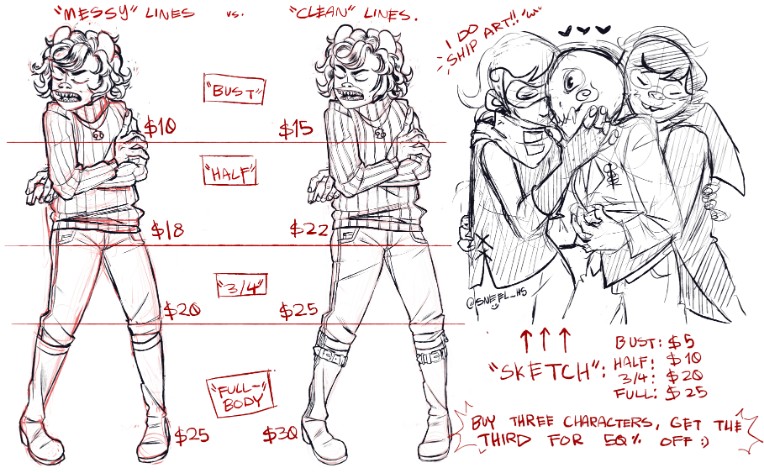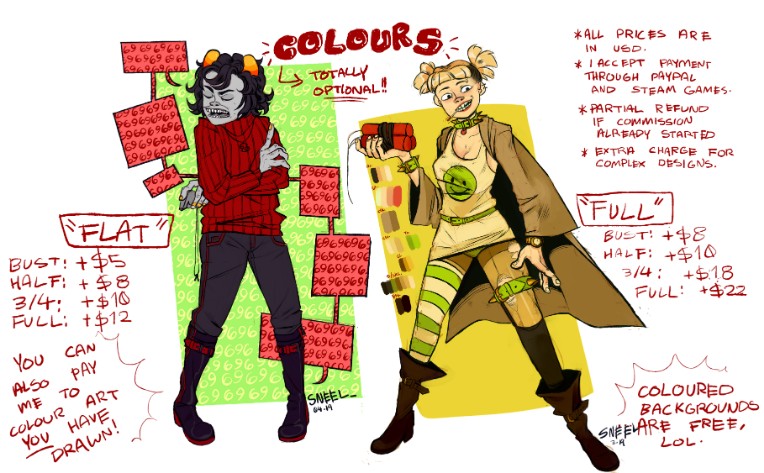 A few examples of my art, a couple of which are commissions [#2, #3], from this year [2019]: